More and more farmers are seeking a way out of animal farming. Whether they're fed up with Big Ag's exploitative contracts or the poor working conditions, they've had enough. At the same time, demand for plant-based ingredients is booming, estimated to grow from $8 trillion USD in 2018 to $13 trillion USD in 2025. Credited for this growth is increased demand for clean label ingredients and alternatives to conventional animal products. Companies in all sectors, from food to household detergents to construction, are sourcing more plant-forward ingredients to fulfill their social responsibilities. Transfarmation connects these trends to the goals of fed-up animal farmers to create a better world for us all.
Our mission is to help farmers transition their industrial animal-agriculture operations to plant-focused farms raising crops for human consumption.

When we contacted Transfarmation, we were desperate. We knew we couldn't keep raising animals on contract but didn't know where to turn for help—what could we do with 12 empty chicken houses?
Although we had stopped raising chickens and were extremely thankful to finally be out of the business, we still had bills to pay and a leftover loan. Honestly, we didn't expect to hear back from Transfarmation. When we did, we were so happy to have support from an organization dedicated to helping us transition to a plant-focused enterprise. Since our first phone call with them, we've known that they care and are invested in seeing us succeed. At every turn, people have been there to consult with, and someone from Transfarmation has checked in with us to make sure we have everything we need to succeed.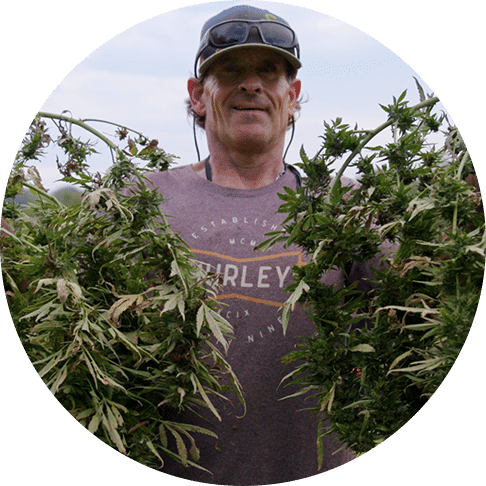 We are so grateful we made that call and would recommend to every farmer looking to transition from raising animals to work with Transfarmation.
—Bo Halley of Halley Farms
Read about farmers in our program.
This we know: In rebuilding our food system, we have a unique opportunity to address many of society's greatest problems—from hunger and pollution to deforestation and the chronic-disease epidemic.
And as it turns out, the transition to a more just, sustainable food system is what farmers need too.
We believe farmers can and should be part of the change. Transfarmation offers an avenue for farmers to participate in this rebuilding, to become part of the solution and leave the problem behind. Farmers know the food and farming system better than anyone, and some have already stepped forward, alongside entrepreneurs, activists, and other changemakers, to construct a better one. These first adopters are the beginning of an unstoppable wave of farmers that will make an equitable, compassionate, and sustainable plant-focused food system a reality.
The result: a better future for farmers and their families, consumers, animals, and the planet.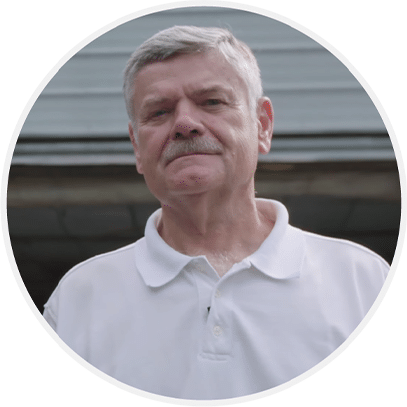 Another trailblazer in this space is Mike Weaver, president of the Contract Poultry Growers Association of the Virginias for the past 12 years. Mike converted his chicken farm into an indoor hemp farm and processing facility. Here's a sneak peek at his story:
These farmers are in good company. Read the stories of several other Transfarmation pioneers:
Do you raise chickens, pigs, or other animals and want to grow plants instead?
Are you wanting to financially support a farmer's transition to growing plants?
Are you an economist, an academic, a policymaker, a food industry expert, or other changemaker who wants to help build a more just and sustainable food system with Transfarmation?
We'd love to hear from you.
transfarm verb trans·​farm | \ tran(t)s-'färm
: to convert a concentrated animal feeding operation (CAFO) into a sustainable, just, and compassionate plant farm
transfarmation noun trans·​far·​ma·​tion | \ ˌtran(t)s-fär-'mā-shən
: the repurposing of a CAFO to help create a sustainable and compassionate plant-based food system
The Case for Transfarmation
Over the past few decades, consumers have become increasingly aware of the environmental and animal welfare concerns associated with industrialized agriculture. But most people are unaware of the exploitation farmers themselves often endure.
Most farmers who raise chickens do so on a contract basis for major meat companies, like Pilgrim's Pride and Tyson Foods. But many farmers refer to themselves as "indentured servants" in these relationships. They take on massive debt, often struggle to pay it off, and have little to no control over their operations. They fall into the "debt treadmill" of chicken farming: an endless loop of paying off loans they take on to make improvements to their chicken houses. Christopher Leonard, author of The Meat Racket and former Associated Press agriculture reporter, said that farmers "end up taking orders from a big company like Tyson Foods in the same way a serf might be tied to a lord many, many years ago." To learn more about contract farming and the broader economic structure of animal agriculture in the United States, please visit Transfarmation's detailed fact sheet: The Economic State of U.S. Farming.
Numerous contract poultry farmers have blown the whistle to expose how the system harms farmers, animals, and consumers. One such pioneer is Craig Watts, who was profiled in the New York Times after he blew the whistle with Leah Garcés, now president of Mercy For Animals.
The plant-based food industry is expected to be worth $85 billion by 2030. To get there, plant-based food producers will need a reliable source of key ingredients, such as peas, mushrooms, oats, and greens. Similarly, the demand for hemp as food, textile fiber, and medicine is growing. Transfarmation partners with farmers to help them transition to plant production and then connects them with businesses in need of their products. It's a true win-win—for farmers and their families, for consumers, for animals, and for the planet.
Creating Systemic Change
We know that helping farmers transition from animal agriculture alone won't transform our food system. That's why Transfarmation also catalyzes larger-scale shifts through powerful storytelling, policy change, and a broad network of organizations and individuals working to build a more just and sustainable food system.
For policymakers, Transfarmation is an opportunity to shift state and federal funding, programs, and other resources toward transitioning farmers to plant-focused agriculture. The Transfarmation team partners with policymakers who are passionate about improving the lives and livelihoods of farmers and communities in their districts. A primer for policymakers is available here.
Stories of successful transfarmations—and the lessons learned—will inspire other farmers to follow suit, so even farmers not formally affiliated with our program will benefit as they pursue their own transitions. Ultimately, we hope Transfarmation will also help new farmers avoid animal agriculture altogether by highlighting other ways to support their families and communities on the land.
OUR TEAM
Meet the team leading the transfarmation.
Katherine Jernigan
Farmer Outreach Manager